Ari Collins
eSomethin staff
As the 2022-2023 school year proceeds, Perrysburg High School continues to welcome new teachers and students to the community. Art teacher Brianna Hopkins is one of them.
Hopkins teaches three different courses. Introduction to Art, which is the prerequisite course for all other art classes. It teaches "all of the elements and principles of art, all of the basis technical skills. [It is] learning all of the basis to put into actual projects. And then, from there, you can go into any course," she said.
Hopkins also teaches the photography class. She explains that, in this class, students use digital and traditional film cameras, and learn how to develop and process images using a darkroom.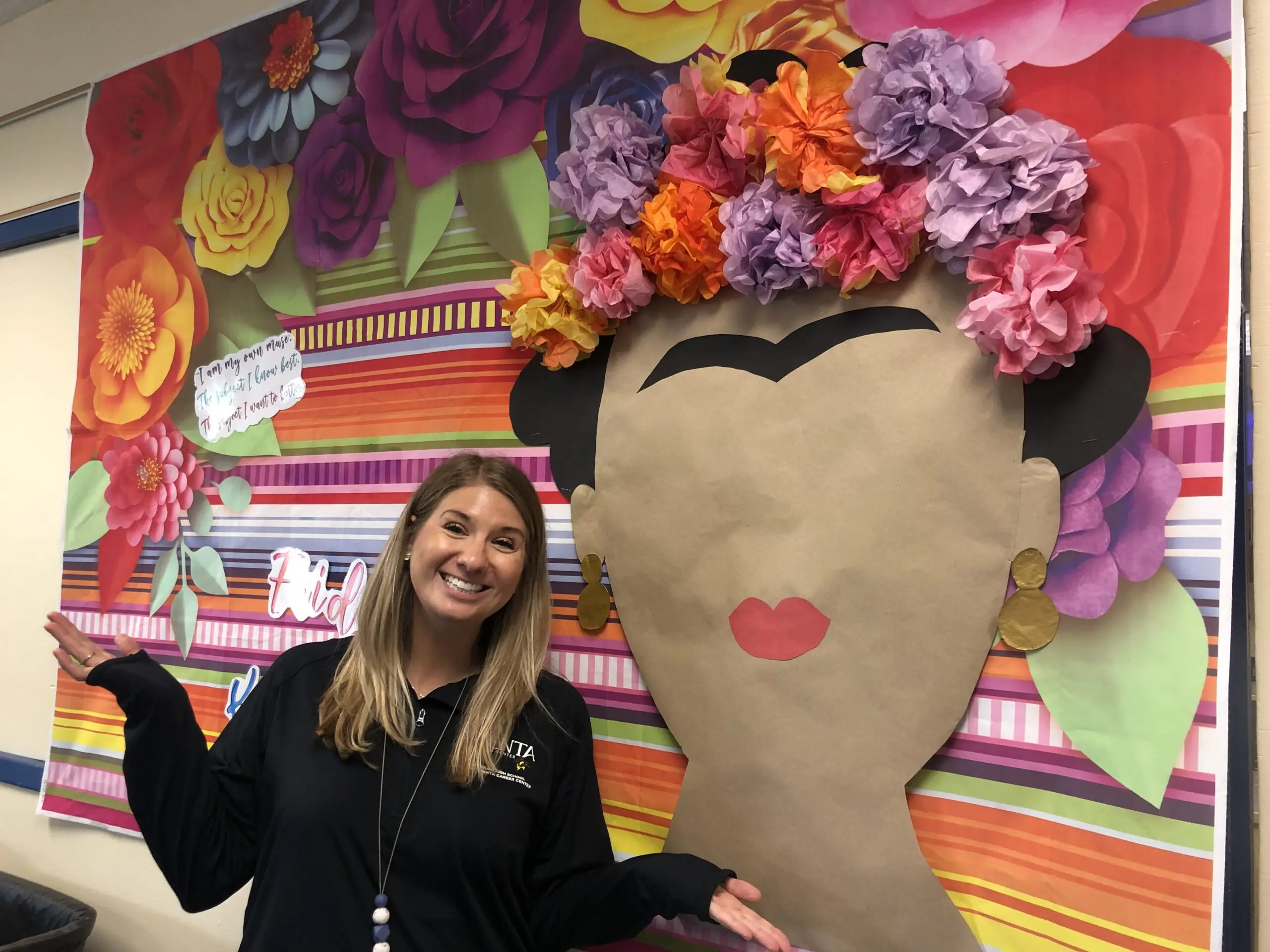 Art history "is to prepare them for anything to deal with background in history, background going into the art field…We do a lot of study from, all the way from prehistory until contemporary art."
History in education
Hopkins got her undergraduate degree, in fine arts, at Kent State University. "I never wanted to be a teacher, believe it or not. I went to school for graphic design, and had changed my mind months before graduation," she said.
She discovered her love for teaching when she spent time in her parents' classrooms.
"[I] ended up going home a couple times and being in my mom's classroom, working with her students," Hopkins explains that working with students and seeing them understand topics made her realize the impact that teachers have.
After that, she went to Cleveland State to get her education degree. "From there, [she] taught in an urban environment for a couple years, I did elementary arts. And then moved to Cardinal Stritch Catholic High School, and taught pre-K through 12. And now I'm at Perrysburg."
Thus far, Hopkins enjoys the environment and "the amount of support from athletics to the arts, to clubs—just kids supporting kids…"
Future in Perrysburg
Hopkins likes that her class is one where students can clear their mind. There is less reading, and more learning from skill and expression. "Their attitude, their behavior changes when they accomplish something, but also when they can be proud of something."
She looks forward to working closely with the other members of the art department, and getting student artwork into the community.
She wants the community to know that she is "dedicated and driven to have students succeed and excel past the art room."
Check out other stories on eSomethin.com!