Kennedy Rowley
Editor-in-Chief
On January 7th and 8th, the Perrysburg High School wrestling team hosted the 50th annual Perrysburg Invitational Tournament (PIT). A total of 47 teams came together to compete at this year's PIT.
Perrysburg placed first overall scoring a total of 224.5 points. With second place, Highland scored 164.5 points, giving Perrysburg a 60-point lead.
Perrysburg featured a wrestler in all 14 of the weight classes, eight of which placed, five of those made it to finals, and four of whom placed 1st in their classes.
Freshman Cole Evans placed second in the 106-pound weight class. Freshman Marcus Blaze placed first in the 113-pound weight class. Junior Ryan Avalos placed first in the 120-pound weight class. Junior Joey Blaze placed first in the 144-pound weight class. Junior Wynton Denkins placed first in the 150-pound weight class. Senior Noah Ewen placed third in the 157-pound weight class. Junior Myles Takats placed third in the 165-pound weight class. Senior Jackson Hawker placed sixth in the 175-pound weight class.
Avalos said his goal for PIT was to "win it, because my [sophomore] year I took second." Avalos was able to accomplish his goal as he placed first for the 106-pound weight class.
Head coach Scott Burnett, said "I feel PIT went really well. I feel like our kids wrestled really well. They are taking themselves out of their comfort zones. They are trying to score a lot of points."
Burnett added that the wrestlers "are just continuing to get better everyday. With the overall goal to be in contention to win a state championship as a team and make history for our program and our area."
Myles Takats said that, "Our team has really shown out a lot more than I thought they were going to do." Which can be seen in the results of the team as a whole. The team repeats as PIT champions in the 50th Annual PIT.
This season the jacket wrestlers have continued to improve and work hard; while this was a great win for the team, now the wrestlers have something else on their mind: win states.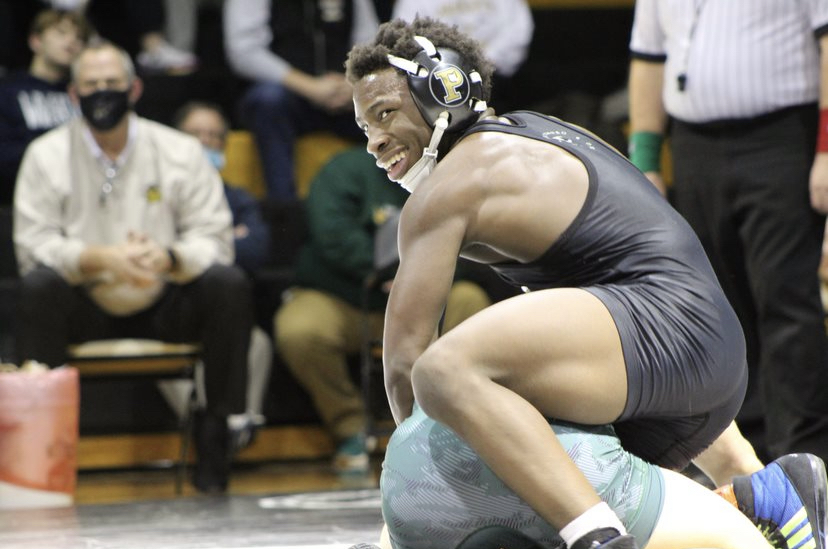 Other stories on eSomethin: