Ashleigh Botens
eSomethin staff
Are you ready for it? The Taylor Swift Club is now here at PHS and they have blank spaces to write your name and would be enchanted to meet you.
Taylor Swift Club is a new club that talks about Swift, her albums, re-recording with the vault tracks, plays games, and gets to help the Humane Society for cats. The club provides an experience for students who love Swift or students who are looking for new clubs to join.
Swifties, which is what the Swift fans are called, get together once a week or twice if there is breaking Swift news during the week. The club started this year and seems to be a big hit with around 53 members joining so far.
"I think it's good because a lot of people like Taylor Swift and it gives them a chance to express their interest in her" said Myla Perez, a freshman who likes the idea of having a Taylor Swift Club at the school.
Having this club gives an opportunity for students looking to join a new club. Also for the swifties of all types to get together and be able to express their interest in her music with each other.
There are many activities that the club does when they meet. One of the games they played was Shakespeare or Taylor Swift. A new game that started on TikTok, they get a quote and is either from one of Shakespeare's plays, or Swift's lyrics from her songs. Along with Swift's re-recording of 1989 (Taylor's Version) the club was able to discuss the vault tracks, which were the songs Swift didn't originally put on the 1989 album originally.
Taylor Swift Club also gets to help the Humane Society with the cats. Since Swift is a big cat person, the club decided they want to do something to help the cats. The group gets together with the Humane Society to try getting the cats adopted quicker and finding a home for them.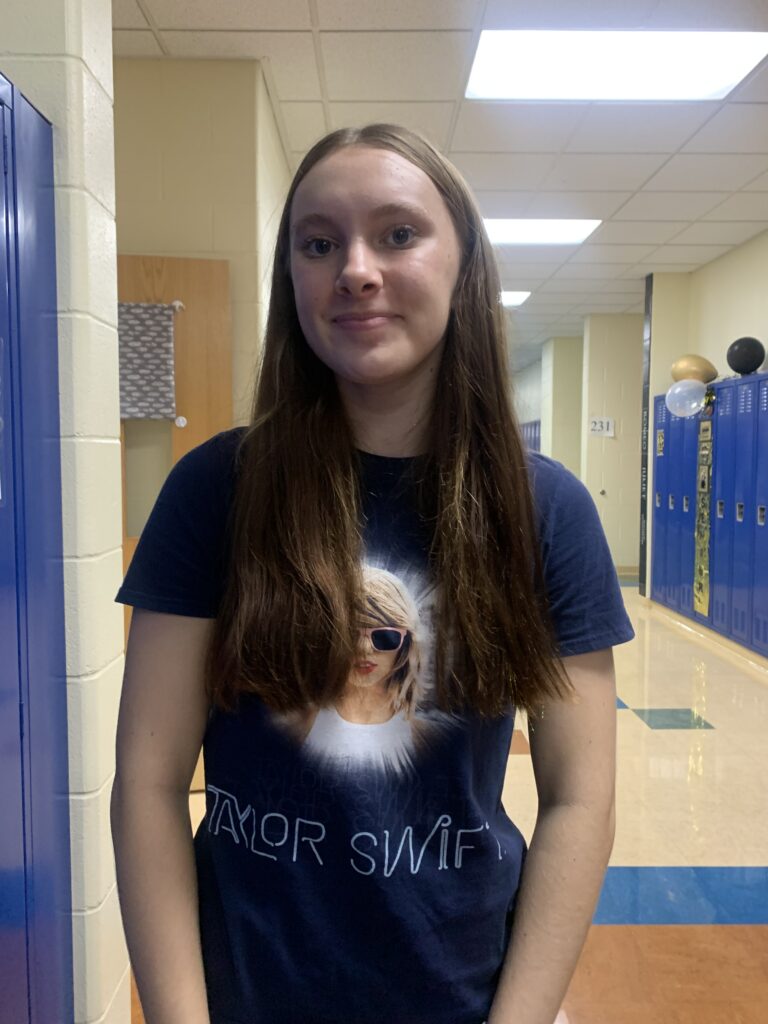 Sydney Wolfringer, a member of the club, want to encourage fellow Swifties to join the fun of the club.
"Definitely join the club. It's a fun way to start off your week and your day. And you don't even have to be a huge fan or even listen to her to join, it's a fun way to make friends," Wolfinger said.
If want more information about Taylor Swift Club, contact the advisor, Patrick Hall at [email protected].
Other stories on eSomethin: