Max Dietz
eSomethin staff
At PHS, many students' school days don't end at 3:25. Instead students go to all sorts of extra curricular activities including sports and clubs. So what clubs are worth the time? 
According to Patrick Chen, all of them.
Patrick Chen is the founder and president of Asian American club, a member of speech and debate, Treasurer of Key club, and Treasurer of Student Council. Chen says that clubs are a great way to get involved at PHS. 
"Clubs provide safe spaces for students to be after hours, but they really provide them places to grow as leaders," Chen said.
Some students worry that clubs will interfere with sports, but this could not be further from the truth. Take Chen's club, Asian American club. Like other clubs, the Asian American Club meets Friday morning. Clubs like French or Philanthropy Club meet later in the evening, around 6:00 pm. A student could feasibly attend these meetings and still have time for athletics.
 So which clubs are worth it? Chen recommends the student council as great way to get involved. If you didn't get elected this year, don't worry. You can run again next year. Student council helps out with everything. They were a big part in setting up for Homecoming this year. 
A new club this year is Jackets and Dragons. What is Jackets and Dragons exactly? 
"Jackets and Dragons is based on the game Dungeons and Dragons," according to Officer Greg and Michelle Perkins-Cole, the club's advisors.
"Today, the game is played online as well but we prefer the traditional dice rolling instead." Jackets and Dragons meet every other Wednesday in room 201. They even do off-campus meetings. Jackets and Dragons started at the end of last year but now Jackets and Dragons is up to 40 plus members.
"You don't have to know how to play, we have tables for beginners and tables for DnD masters," Greg Cole said.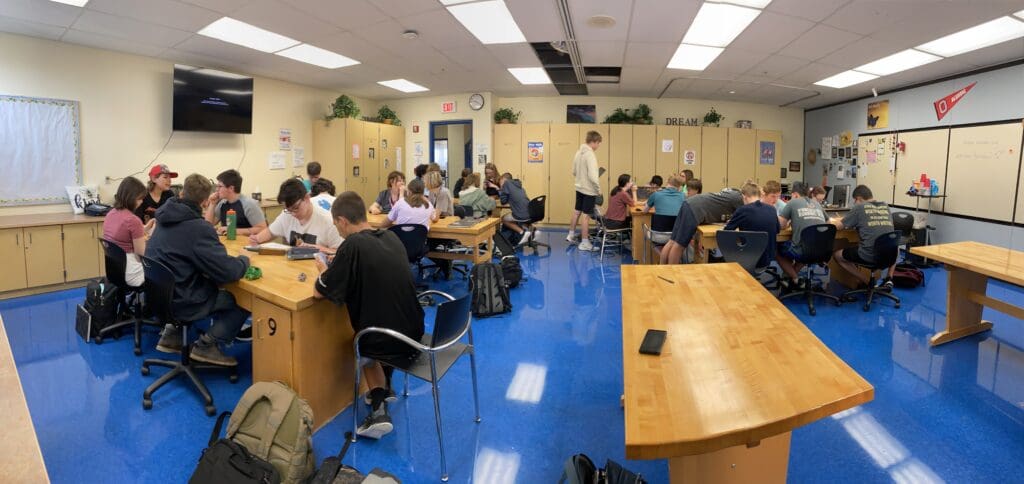 If you would like to get into college, clubs are great extracurricular activities. There is a club for everyone at PHS.
Check out other stories on eSomethin.com: