Jude Chamberlain
eSomethin staff
Which team is better between the Perrysburg Yellow Jackets varsity team or the Anthony Wayne Generals?
The Perrysburg-Anthony Wayne match-up usually what determines the NLL Champions.
When the teams played in 2022 the final score was 38-28 and the Yellow Jackets won. Over the last 19 years of play, Perrysburg has a winning record of 11-8 against the Anthony Wayne Generals.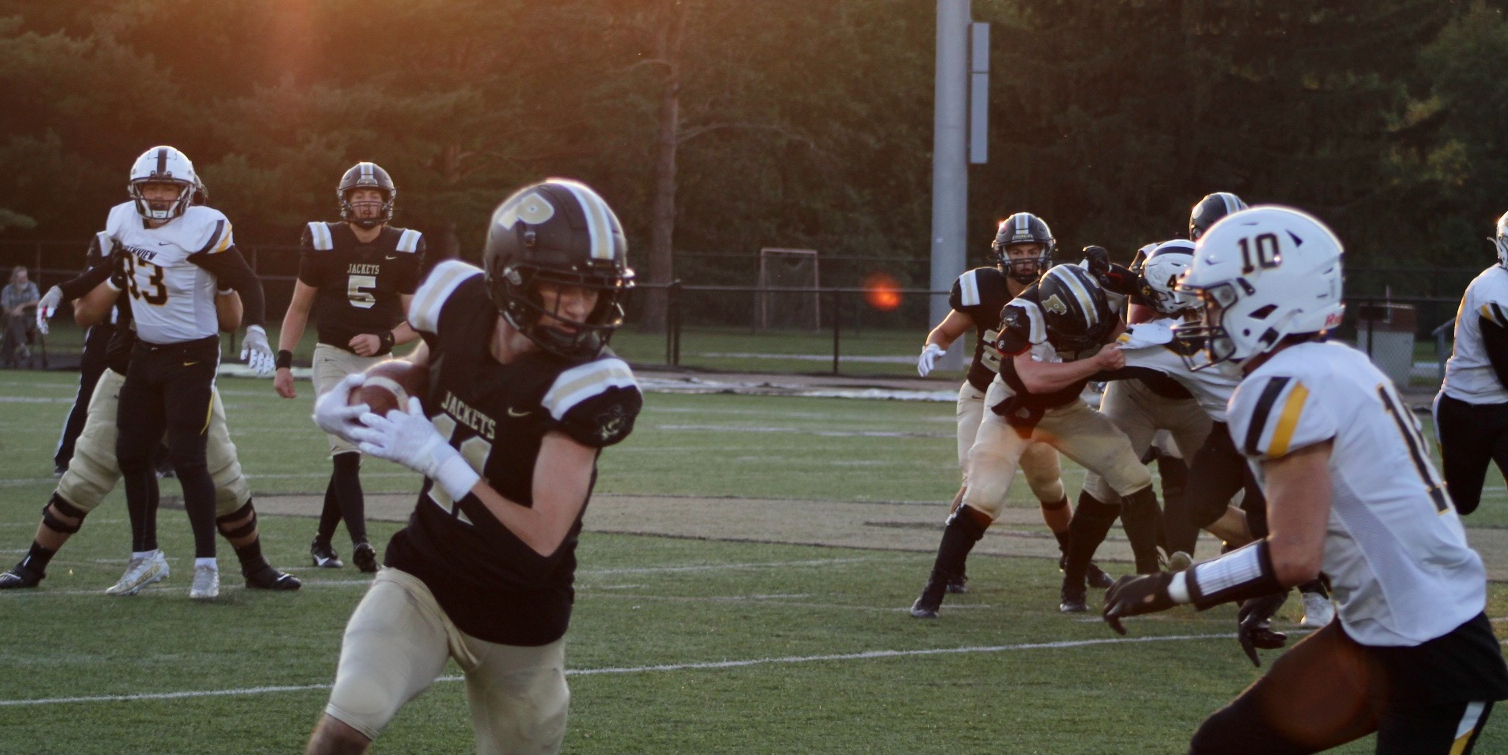 This year will be the first year Perrysburg plays against Anthony Wayne as its new rival.
Earlier this season, the freshman team beat the Generals 30-3 while the junior varsity team lost 20-8.
The Jackets are doing very well this season. Reed Gerken, a lineman for Perrysburg's varisty team, said that, "When we play Anthony Wayne we have to know our assignments, but right now we are at a good spot mentally and physically."
"Josh [Takats, the quarterback] is playing really well and we are staying really good under pressure."
The head coach, Dirk Connor, said that "The hardest team to play was Marysville which was very good and we were away."
The Yellow Jackets are prepared to play against Anthony Wayne, but they feel that they have to work on finding the open receivers and staying positive mentally and physically to finish the season strong.
Check out other stories on eSomethin